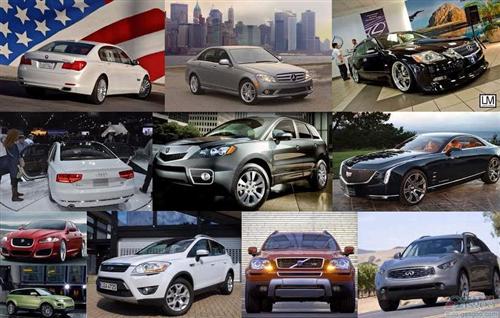 According to Agence France-Presse reported on June 29, the automotive industry analyst said on the 28th: although the US new car sales down since 2016, the market stable demand on second-hand car means that the US auto dealers will remain strong sales this year.
Cox Motor CEO Jonathan Smok said the data has shown that the focus of the car sales market is gradually turning to second-hand car transactions. "Dealers are now selling more cars, but selling more of them are second-hand cars."
"The market changes are driven by buyers under the age of 40, those buyers bought 29% of US cars , and they are more likely to buy a used car. Whether the price of the car can be afford is an important consideration for the millennium buyers." Said Rebecca Lindland, an executive analyst at Kelley Blue Book, a US professional car value assessment network.
Cox Motor International industry insight senior director Charles Chesbrough said the new car sales maintained a relatively strong level, but has been from 2016 peak 17.5 million continue to decline. "It is hard to say that this industry is on the brink of collapse unless there is a economic recession or a financial event."
In recent years, the strong sales of new cars in the United States (including cars, trucks, especially sport-type utility SUVs, which are popular with American drivers and often discounted sales) mean that their competitors - The second-hand car's supplier increased. Dealers are also willing to spend more money to buy second-hand cars, to ensure that there are enough second-hand car inventory.
In addition, a significant number of rental cars are returning to the market with low mileage, relatively new second-hand vehicles. According to data provided by Cox International, 3.6 million rental cars will return to the market in 2017, compared with 3 million in 2016. By the end of 2020, there will be 4.6 million leasing vehicles returning to the market each year. These rental cars are rapidly becoming an alternative to new cars, In the future, there will be more rental vehicles returning to the market.
"Overall, Although the new car sales slowdown, we still believe that the current car market is healthy, and about 17.1 million car sales will make 2017 the best year for car sales in industry records," Smok said.